EXPAND works with a team of local, regional and international professionals who have specialized expertise in their fields and have years of professional experience.
OUR CORE TEAM
Karin Wilson Edmonds, Founder and Managing Director
Founder Karin Wilson Edmonds is a Management Consultant and Marketing Strategist who has worked for over 22 years with leading companies and organisations in Jamaica, the Caribbean and the United States. She has held executive and senior management positions at Procter & Gamble, Citibank, the Lasco Group and the ICD Group.
She also served as a Senior Advisor to the Minister of Industry, Investment & Commerce for the Government of Jamaica. Her recent experience includes working on several large scale Caribbean-wide projects with the Inter-American Development Bank (IDB), CARICOM and USAID.
Ms. Wilson Edmonds has recently been featured as a Guest Business Advisor on Television Jamaica's "The Innovators". She has also served as a Coach for Startup Jamaica Weekend 2013, a Presenter for the Branson Centre of Entrepreneurship, and as a guest radio host for Business Suite Today.
Ms. Wilson Edmonds is a member of the Private Sector Organisation of Jamaica (PSOJ),  the Jamaica Exporters Association (JEA), and the Women's Leadership Initiative (WLI). She is also a past Board Member of the Jamaica Exporters Association (JEA) and the Jamaica Association of Marketing Professionals (JAMP).
She has taught International Marketing at the University of the West Indies, Mona Campus.
Ms. Wilson Edmonds is also an accomplished freelance writer and blogger. She is the editor of YardEdge.net, a blog on Jamaican arts and culture, and was also a writer for the Emmy nominated children's television programme Hip Hop Harry, which aired on the Discovery Kids network.
Ms. Wilson Edmonds holds a Bachelor of Arts degree from Dartmouth College and a Master of Arts in Law and Diplomacy from The Fletcher School of Law and Diplomacy at Tufts University. She is fluent in English and Spanish.
Hugh Cresser, Tourism Specialist
Hugh Cresser has worked in various senior management positions in the tourism sector, including Executive Director of the Jamaica Hotel and Tourist Association, Project Coordinator of the USAID-funded Environmental Audits for Sustainable Tourism (EAST) Project; Deputy Chief of Party for the USAID/Rural Enterprise Agriculture and Community Tourism (REACT) Project, and Project Manager/Tourism Specialist for the Tourism Product Development Company's "Redevelopment Plan for the Upgrading of the Montego Bay Hip Strip".
Since 2011, Mr. Cresser has been providing consulting services for a number of local and regional organizations primarily in the areas of sustainable tourism, rural tourism enterprise development, management and administration of development assistance projects and project design/implementation of rural community-based agricultural and tourism enterprise ventures.
Mr. Cresser has extensive experience working with small and medium sized tourism businesses specifically in product development (tour and attraction design) to upgrade facilities and standards.
Mr. Cresser also has experience writing business plans for community tourism business and delivering training to community tourism business in business planning and tourism marketing strategies.
In addition, Mr. Cresser has worked in collaboration with Small Planets Consulting to develop the National Community Tourism Policy for Jamaica, as the Tourism Specialist for the JSIF National Community Development Project 2 and as the Tourism Specialist for the Business Consultancy Services for the Jamaica Conservation and Development Trust (JCDT).
Mr. Cresser has worked directly with several ministers of government, senior tourism industry leaders, and local and international NGOs throughout the Caribbean. He has played leadership roles in forming public-private partnerships and alliances with key tourism industry stakeholders, international donors and the private sector to leverage development assistance funds.
Patrick Lawrence, Finance Specialist
Financial Consultant Patrick Lawrence has many years of experience in various industries including retail, financial, and distribution.
Mr. Lawrence has served as Special Advisor to the Minister of Agriculture and Fisheries and was Board Chairman for the Rural Agricultural Development Authority (RADA), the Jamaica Business Development Corporation (JBDC) and the Micro Investment Development Agency (MIDA).
He was a former director of the leading commodity and distribution company LASCO, where he held various positions including Finance Director, General Manager, Managing Director and Group Managing Director. He was also Chief Accountant at Henkel Jamaica.
Mr. Lawrence has a Masters Degree in Business Administration and Finance from the University of Wales/Manchester Business School in the United Kingdom and is a member of the Association of Accounting Technicians (MAAT).
Diana Chen Thorburn, Public Policy and Foreign Trade Specialist
Diana Chen Thorburn's expertise is in policy formulation and analysis. Formerly a lecturer in international relations at the University of the West Indies, Mona, her research and teaching covered development policy, regional and global economics, public policy, trade and export development, Latin American political economy, US foreign policy and Caribbean politics and governance.
As an advisor to the Minister of Foreign Policy and Foreign Trade she gained practical experience in foreign policy and international relations, and during her tenure on the board of the Development Bank of Jamaica she became well versed in business development, entrepreneurship and investment.
Dr. Chen Thorburn did her PhD in International Relations and International Economics at the Johns Hopkins University School of Advanced International Studies, a MSc in International Relations from the University of the West Indies, St. Augustine, and a BA in English Language and Literature from the University of Virginia. She is fluent in Spanish, Portuguese and French. Since leaving academia Dr. Chen Thorburn has worked as a freelance writer, editor, and photographer and has developed a proficiency in higher order social media.
Christopher Edmonds, Media & Technology Specialist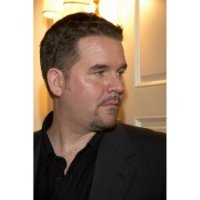 Christopher Edmonds is an industry expert in the content industry, with strong experience in music, television, film and media distribution, licensing, publishing, marketing and accounting. Mr. Edmonds is also an electrical engineer with a strong background in computer science, large-scale data analysis and bioinformatics and possesses an in-depth knowledge of digital media technologies.
Mr. Edmonds is a past Chairperson, Vice-Chairperson and Board Member of the Recording Industry Association of Jamaica (RIAJam) and a member of the Reggae Academy. He is also a member of Tau Beta Pi Engineering Honor Society and Eta Kappa Nu Electrical Engineering Honor Society.
Mr. Edmonds has a Bachelor of Arts degree in International Relations and a Master of Science degree in Electrical Engineering from Florida International University in Miami, Florida, and completed two years post-Masters of the Ph.D. programme in Electrical Engineering at Stanford University in Stanford, California.